When:
November 22, 2014 @ 10:30 am – 11:00 pm
2014-11-22T10:30:00-07:00
2014-11-22T23:00:00-07:00
Cost:
$87 for all or $35 for each Early Bird ($97 for all or $39 each Day of)
Contact:
Daka Dan Powers
720-515-0080
What would life be like without shame and guilt? What if you could wake up to your dream life? And, what would it be like if you could expand the range of your energetic sexual experience?
We are pleased to announce that Monique Darling is coming to Boulder to facilitate you finding answers to these questions in the course of a single day. Her classes, Releasing Shame and Guilt, Wake up to your Dream Life, and Intro to Energetic Sex will be offered separately throughout the day. Take one or make time to take them all. Each offers potent learning.
In Releasing Shame and Guilt attendees will participate in a heart opening experience where belief systems and choices will be re-examined and rewritten.
In Wake Up To Your Dream Life participants will explore what would be possible if they could have and do anything they wanted. Here's a chance to figure out what you really want without limitations.
The Intro to Energetic Sex will explore the expansion of your ENERGETIC sexual experience.
Take advantage of the offered discount if you sign up for all three!
10:30am – 1:30pm: Releasing Shame and Guilt
3pm – 6pm: Wake Up to Your Dream Life
8pm – 11pm: Intro to Energetic Sex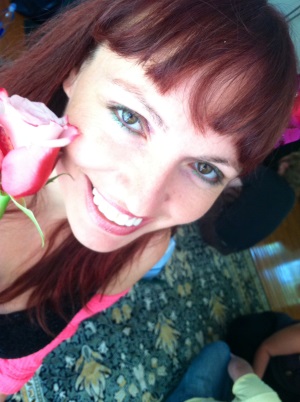 About Monique…
Monique Darling, San Diego, CA, Authenticity and Vulnerability Coach, is the founder of Juicy Enlightenment which provides workshops and experiential play-shops in the art of Tantra, Compassionate communication, and conscious loving. She has studied and taught with renowned Tantra teachers and extraordinary workshop facilitators since 1990 and is a certified Cuddly Party Facilitator. She has been featured on TLC and The Dr's and has been interviewed by magazines across the USA. Monique is dedicated to empowering others utilizing her vast repertoire of cutting-edge teachings. She specializes is helping others reclaim their power and natural sensuality by transmuting fear and repression into courage, self-love and freedom. She guides from a place of understanding and her natural exuberance is infectious! She is available for private sessions, experiential workshops and Cuddle Parties. Learn more about Monique by going to www.JuicyEnlightenment.com.